Driving Instructor
Driving Instructor will ensure that all students learn how to drive safely and develop skills required to develop citizens who will use roads and highway transportation system in a competent, safe, and responsible manner as a professional driver. The candidate must be dedicated to delivering the instruction necessary to ensure the successful completion of driver education and to equip the student with the defensive driving skills needed to navigate safely. Driving Instructors will teach appropriate behind the wheel driving lessons and skills by utilizing curriculum material adopted by the school, as well as providing appropriate supplemental and teacher-made lessons; incorporate appropriate alternate learning methods that accommodate the range of learning styles and needs of students on the roads; create a learning environment that encourages positive social interaction, active engagement, and self-motivation; and, actively keep themselves upraised on improvement activities, instructional planning, and assessment development.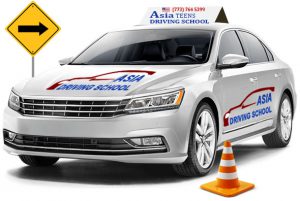 Mandatory Qualifications
Associates/Bachelor's Degree in Education or related field. Minimum 5 years Driving License. Candidate must have driver's teaching experience, strong communication skills, be innovative, organized, and have a high level of energy.
Desired Qualifications
Strength of academic background, professional experience, interview performance, and references will be considered during the selection process. Ideal candidate should also:
Have the ability to teach
Be passionate about teaching
Be friendly and have patience
Be ready to be part of a collaborative team
Be open to receiving feedback and support
Demonstrate initiative and persistence
Duties and Responsibilities
Ensure that all students learn to drive and develop skills required to be safe and defensive drivers
Ensure the successful completion of driver's education
Make sure all necessary documents and paperwork is turned in by specified deadlines
Support the mission and vision of our organization and school
Begin class promptly at scheduled time and supervise any students enrolled in the Driver's Ed. Program
Maintain and demonstrates discipline and order
How to apply
Send Resume, cover letter and 1 professional letter of recommendation to career@asiadrivingschool.com. No calls please.
---
Office Personnel
Position Overview
Reporting to the Office and Facilities Manager, a permanent position is available for a flexible office / team assistant within Asia Driving School.
You will be required to assist a growing team of Driver's Training/Teaching staff and senior managers and assist the Office and Facilities managers to provide overall management of the Asia Driving School office.
The position is based in Chicago, IL.
Job Responsibilities
Ensure day to day running of the office
Act as front-of-house answering incoming calls/ receiving visitors
Point of contact for all service providers including facilities, suppliers
Inputting purchase orders, processing invoices and other financial administration tasks
General administration for the team.
Coordinate local and international internal and external meetings
Organizing catering for meetings
Maintain good professional relationships with suppliers/vendors
Assist in the on-boarding of new starters in the office
Requirements:
Excellent written and spoken English
Good computer literacy, including Microsoft Outlook, Word, PowerPoint and Excel
Be honest, reliable and presentable
Prioritization and time management
Adaptability and flexibility
Ability to work effectively within a team
Experience working with executives and senior managers is a plus
How to apply
Send Resume, cover letter and 1 professional letter of recommendation to career@asiadrivingschool.com. No calls please.
---
Sales & Marketing Executive
Required for our Aurora Office.
How to apply
Send Resume, cover letter and 1 professional letter of recommendation to career@asiadrivingschool.com. No calls please.
---